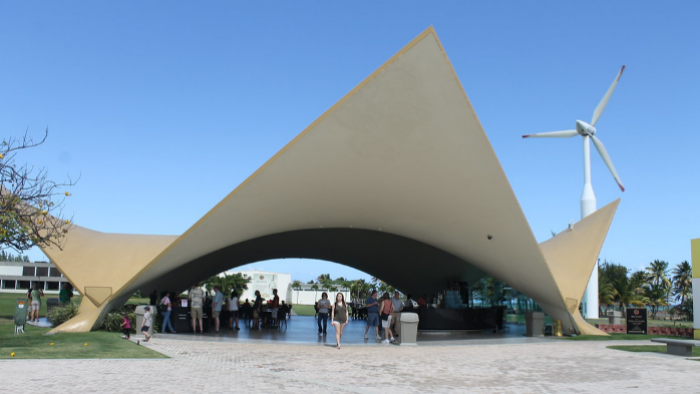 Host
Puerto Rico Tour Desk
About Me
We love what we do and the best part we get paid for what we like to do. We make our passion a professional (we don't feel we are working)
Badges
Description
This sightseeing combo tour of the Old San Juan and the Bacardi Factory lets you experience an incredible journey into Puerto Rican architecture, history, and the rum industry. Travel back in time to discover one of the world's best-preserved Spanish colonial cities which has remained intact for the past 500 years seeped with a fascinating history, culture and our Spanish heritage. Our journey begins with a drive around the bay towards the Bacardi Factory. During the drive, we will have an opportunity to see an amazing view of Old San Juan. Once we arrive at the Bacardi Factory, you will take part in a guided tour where you will learn why Puerto Rico is called the Rum Capital of the World. You will see the Bacardi plant which is considered the world's largest rum distillery, processing over 10,000 gallons daily. You'll also learn about the process of creating rum and the history that began with the Pirates who referred to the rum as "Kill Devil". Afterward, we will go to Old San Juan – the oldest city in the Americas established in 1521 – and learn more about its famous sites including El Morro, Puerta de San Juan, Governor's Mansion, Catedral de San Juan, Capilla del Cristo and more. In between walking around Old San Juan, we will take a break for an authentic Puerto Rican lunch in Old San Juan as well as have a Piña Colada sampler and other refreshing snacks.
Includes
Round-trip transportation Bacardi Factory Entrance to Historical Tour Special Bacardi souvenir cup Photos of your experience and is included in the price
Notes
We will stop for lunch (not included in price) Dress comfortably, such as in a t-shirt and shorts Comfortable shoes Cap/hat Sun block, Sunglasses Bottle of Water Camera
Spoken Languages
English
Spanish

Location
San Juan, Puerto Rico [ United States ]


Request Date
Let your host know you are interested.