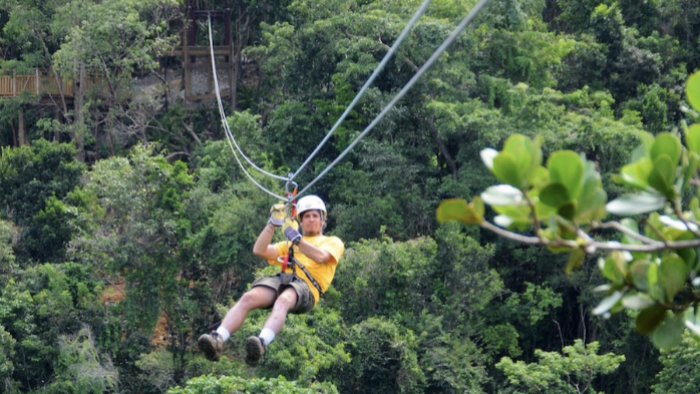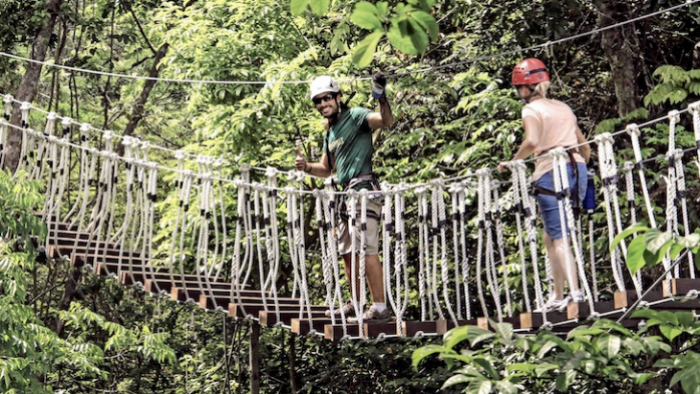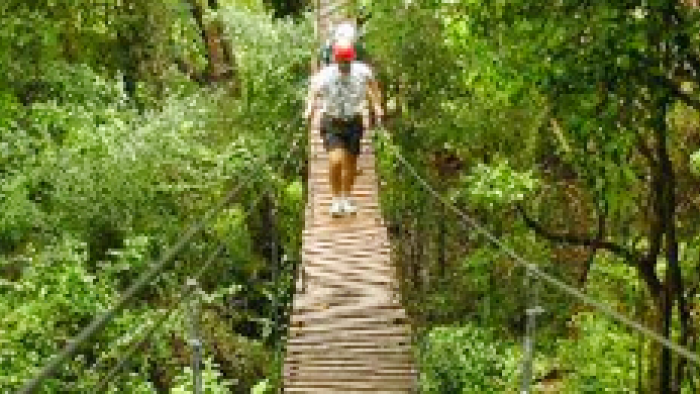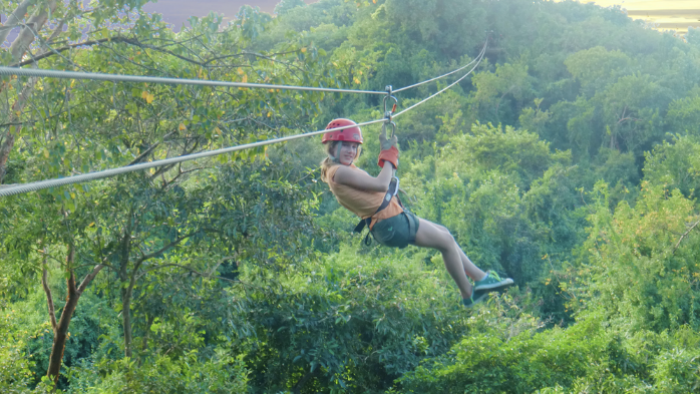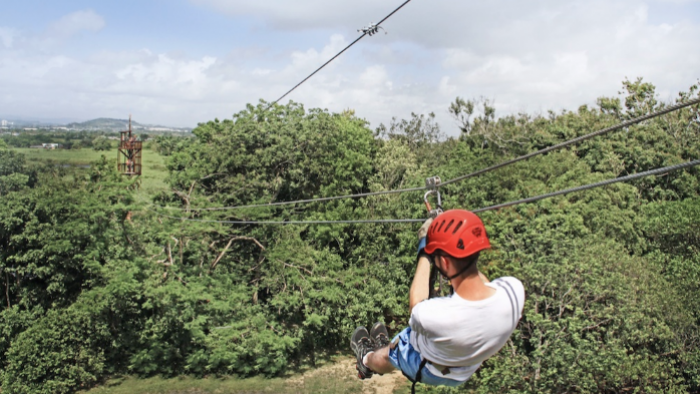 Host
Ecoquest, Inc.
About Me
With 13 years in the tourism industry, I strive to offer the very best adventure-tours in Puerto Rico.
Description
The Campo Rico Ziplining Adventure starts off by walking through the lush northern coastal plains. We continue by hiking around the formations of the impressive karst mountains and limestone formations which are few in the world. This is home to a great variety of birds and reptiles that inhabit this ecosystem. After reaching the top of the first mountain you will be overwhelmed by the majestic view where the coastline meets the Atlantic Ocean. The adventurers will experience 5 exhilarating ziplines, including one measuring 1,000 feet long at 200 feet above ground which will glide you across beautiful sceneries of the ocean, mountains, plantain fields and lagoons. Our professionally installed ziplines designed by engineers have double cables and pulleys for extra security. Our ziplines fluctuate between 500 to 1,000 feet long and between 50 and 200 feet high. We count with 5 hanging canopy bridges that add to the excitement of this adventure while you trek at 30 feet high above the trees. Our last zipline lands in the unique hilltop Mojito Bar where the tourists will have the opportunity to buy refreshing beverages, cold beer, mixed drinks, snacks and souvenirs.
Includes
• 5 ziplines • 5 hanging Canopy Bridges • 10-minute hike through the subtropical forest • Certified professional tour guides • Safety equipment (harness, helmet, gloves)
Notes
This moderate-challenging activity does not happen in a park. This activity is not recommended for persons afraid of heights. We require the participants to have full concentration and follow our instructions to fulfill the zipline courses safely. The participants are required to be between 7 and 68 years of age, with good physical condition and no recent injuries, surgeries and/or pregnancies. We accept participants with 230 lbs. or less; if the participant is 6' tall or taller we can accept up to 250 lbs. The participant's waistline must be 42" or less. Children less than 70 lbs. can do a tandem-ride accompanied by one of our certified tour guides to make sure they make it across the ziplines. For safety reasons, we take a maximum of 24 participants per session and we keep our groups together at all times. All the activities have to be performed to complete the adventure course in the subtropical forest. We do not offer packages that only include ziplining. The participants should bring shorts, good traction sneakers and a small backpack. The tour does not involve any activity where you could get wet so swimwear or towels are not necessary. There is no rivers or waterfalls in the ziplining property. We have lockers available for rent in our facilities. You can buy water, sunblock and bug repellent on our premises.
Spoken Languages
English
Spanish

Location
San Juan, Puerto Rico [ United States ]


Request Date
Let your host know you are interested.